Which E-Bike for Commuting?
So, you're thinking of getting a Commuter E-Bike? This is a minefield right now with options galore.  In this article I provide a few important insights into some key factors to consider before purchasing an E-Bike.  I have been selling bikes for 17 years, have commuted in Auckland and have witnessed firsthand the evolution of E-Bikes into our wonderful city.
Riding an E-Bike as a Commuter is a wonderful idea.  An E-Bike totally flattens out your ride, removes the extreme huff and puff and turns what many see as a chore into a real pleasure.  An E-Bike allows you to really get rolling when you are in a hurry and provides a healthy alternative to sitting in congested traffic.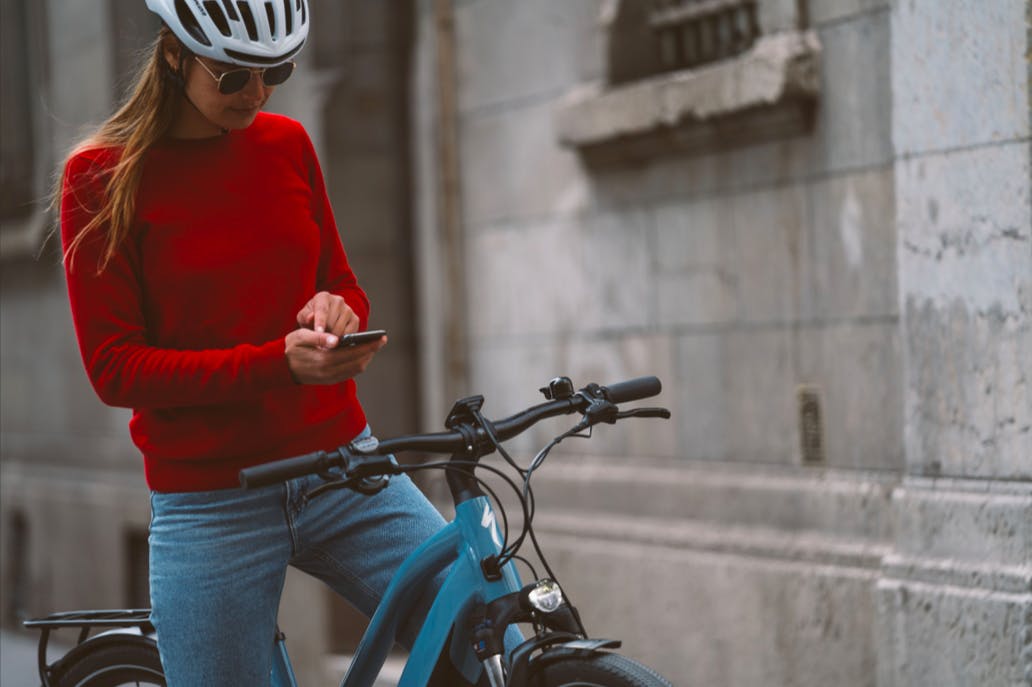 Choosing your Bike Brand  
E-Bikes are a world-wide phenomenon which has led to an explosion of E options in all forms of cycling be it fitness, commuting or mountain biking.  Of course, most of the traditional bike brands have entered this space in a big way and there are also many new brands. When choosing which brand to purchase the following factors are important:
1.     Choosing a traditional bike brand will very likely mean you are buying an E-Bike that is a "Bike" – it's not going to be a light and slow version of a scooter or motor bike.  It will ride like a bike and give you the awesome bike riding sensation of freedom and fitness you are looking for.
2.     Traditional bike brands will usually be only available in traditional bike stores.  The benefit of buying from a traditional biker store is they are set up to offer genuine after sale support.  They will stand behind the brands they sell.
3.     Choose a brand that has been manufacturing E-Bikes for a number of years.  A good question would be "What generation is this model of E-Bike". Some of the established brands are now selling Gen II and Gen III versions of their commuter E-Bikes. Each new generation has new features and improved reliability and performance.
4.     Choose a brand that has genuine after sale support.  Is the bike manufacturer genuinely represented here in NZ with staff and support infrastructure?   If no and the bikes are being imported by a local agent there could be issues with spare part availability.
5.     Choose a brand that offers a manufacturer's warranty on both the Frame and the E components.  Be confident that these warranty parts are readily available.
At MEC Bikes we sell an international brand called Specialized.  Specialized are a Californian based company who have been designing and selling bikes for 47 years.  They started manufacturing E-Bikes 10 years ago and are now a world leader in E-Bike design and technology.  Specialized are committed to NZ, operating from Christchurch New Zealand with a comprehensive Management team, Customer Service and Technical departments with full logistical support.  They are awesome business partners.
Pedal Assist Speed cut off:
There is no consistent global speed restriction where the pedal assist on an E-Bike cuts off.  Regardless all E-Bikes do have a cut off speed and this is a very important factor as a low pedal assist cut off can be super frustrating on a commuter E-Bike.
I have seen pedal assist bikes where the assistance cuts off at 25 km/hr, 30 km/hr, 35 km/hr and 45 km/hr.  There is no doubt that the optimum is 45 km/hr.  This does not mean you need to commit to riding your new E-Bike fast – In fact you may never even get close to 45 km/hr if you choose not to.  This cut off is important as riding an E-Bike and having the motor assist disengage on you is super frustrating.  
Imagine you're on your way home from work, the road or cycleway is clear and wide in front of you and the wind is behind you – and your keen to get home quickly.  In these circumstances its super easy to pedal your E-Bike to above a low cut-off speed.   
If your bike has a pedal assist cut off lower than 45 km/hr you are going to be constantly constrained to that lower cut off speed. For example, if the cut off is 25 km/hr every time you pedal the bike to that speed the motor will disengage, you will feel unable to pedal the bike as it is now offering no assistance and the bike itself is very heavy. So, you stop pedalling, wait for the bike to slow down and then pedal again – straight back to 25km /hr where it all starts again.  
However, if your E-Bike can pedal assist to say 45 km/hr you never have to deal with that frustration.  Cut-off speed is a very important question when choosing your new E-Commuter bike.
At MEC Bikes all our Commuter E-Bikes pedal assist to 45 km/hr.
Pedal Assist or a Throttle System
There are two types of E-Bike assist systems.  All traditional bike brands use a Pedal Assist system. This is where your E-Bike operates exactly like a traditional bike, you pedal and the bike moves forwards, you stop pedalling it coasts along, you pull the brake and it stops.  The only difference between a pedal assist E-Bike and a non E-Bike is that it's easier to turn the pedals – and it can be very easy if you want it to be. 
There are a number of non-traditional bike brands selling E-Bikes with a throttle.  These bikes do not require the rider to necessarily pedal to move the bike along.
At MEC Bikes we only sell Pedal Assist bikes.  We firmly believe a bike should be a bike, it should look like a bike and ride like a bike and give you all the wonderful positive feelings you get from riding a bike – turning pedals is an important part of that. We also believe Pedal Assist is a far safer riding experience.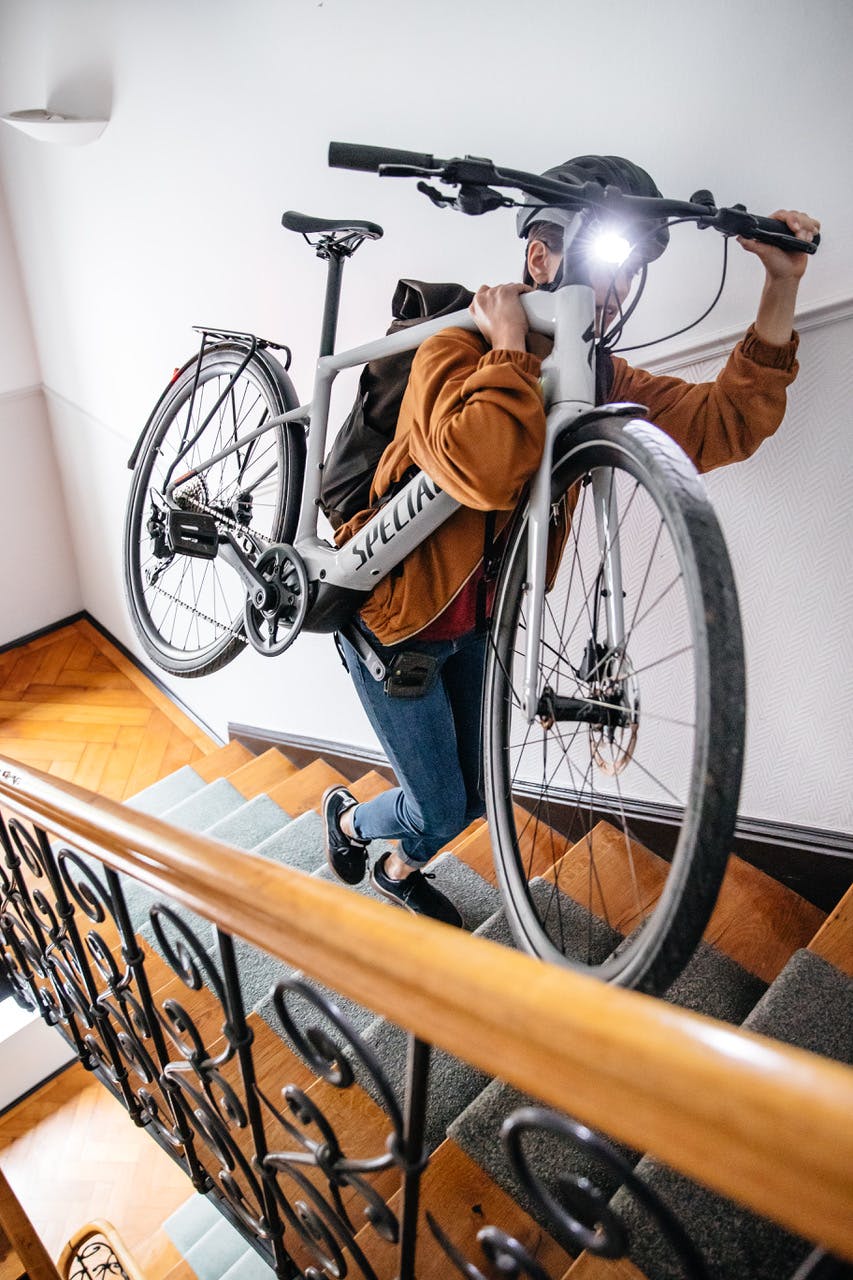 Mid Drive vs In Hub Drive motor 
E-Bikes have a motor and this motor can be situated in one of three positions.   
·      In the front wheel hub 
·      In the rear wheel hub
·      Mid drive – ie:  situated between the bike's cranks.
Most traditional bike brands have progressed to supplying their E-Bikes with mid drive motors.  MEC Bikes only sell mid drive E-Bikes. These are superior for many reasons:
1.     The bike is better balanced with the weight of the motor low and in the middle of the frame.
2.     This allows the bike to run quick release axles or easily removed thru-axles on each wheel meaning a puncture can be easily and cheaply repaired.  Eg.  We charge $35 to repair a puncture on a mid-drive E-Bike but the same job would usually cost $100 + on a hub based motor.
3.     A mid drive motor is approximately 35% more efficient than a hub driven motor.
Brakes: Hydraulic vs Mechanical
Commuter bikes need good brakes. An E-Bike should have brakes that function the same as a motorbike - powerful disc brakes that operate with hydraulic fluid through a hose, not a bike cable.  This is important due to the extra weight of an E-Bike and also because commuting is often done in a shared traffic environment where brakes are important. 
Guards, Racks and Pannier Bags
A commuter bike needs to incorporate features that make the commute comfortable.   Think about things such as:
·      Does the bike include high quality guards?  A good commuter bike will include purpose-built guards that effectively manage rain splash without rattling on the tyres or frame.
·      Does the bike include high powered lights that are recharged through the bikes main battery? A commuter bike should operate a very bright front light and an effective rear light.  
·      Does the bike come with or allow easy installation of a high quality carrier rack? Most commuters will want to install waterproof bags onto their commuter bike instead of running a backpack.  Backpacks tend to be uncomfortable and load excess weight onto your saddle resulting in sore sit bones.
We are super keen to assist you with all your E-Bike questions.  Please don't hesitate to get in touch.
Cheers,
Mark Taylor
WHY BUY FROM US?
With over 17 years experience offering quality bikes and service, you can rest assured we have deeply considered the quality of the products we sell and have the technical skills to assist if any possible problems arise.
Along with being the 'local' bike store to many riders in Auckland, we also have an extensive customer base of riders nationwide. Believe it or not we even have riders from overseas come to us for our quality products and expertise!
Lastly, we are riders ourselves. We are in this business because we are genuinely passionate about riding all types of bikes and are here to share our knowledge to help enhance your riding experience.