STUMPJUMPER
SINGLETRACK FLOW FINDER
Combining the lightweight efficient DNA of the Epic EVO with the benchmark handling and capability of the new Stumpjumper EVO, the new Stumpjumper is the ultimate singletrack flow finder. It climbs and accelerates like it has a motor, descends with authority, and flat out tears through every conceivable trail condition. There's never been an all-round trail bike this light, this efficient, this capable.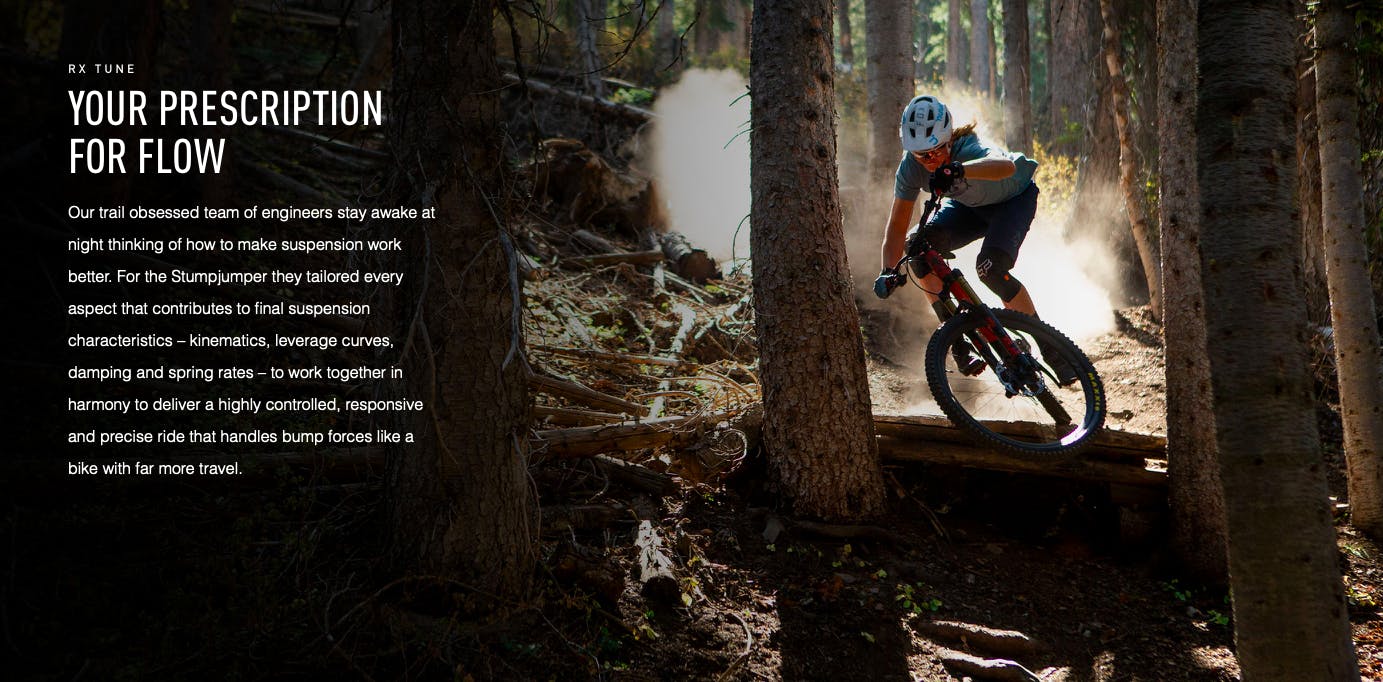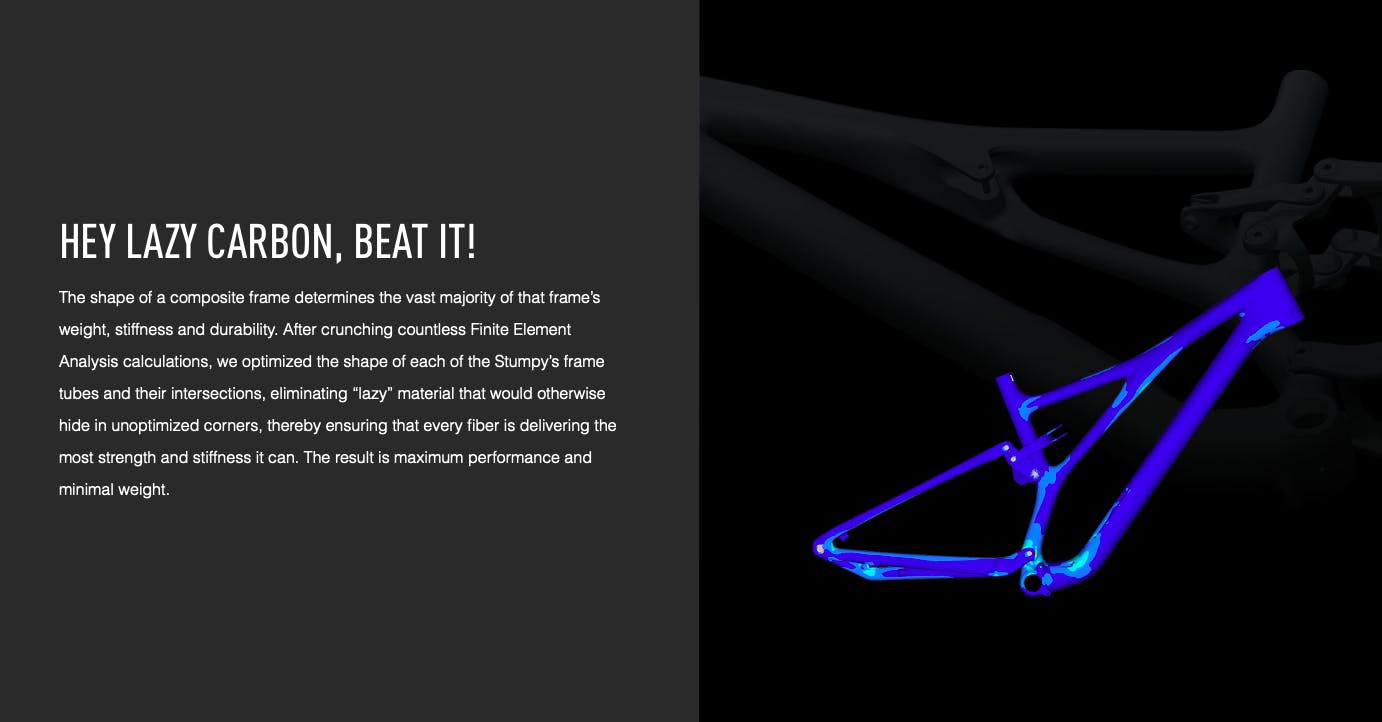 SUSPENSION OF DISBELIEF
130mm of Rx-Tuned rear travel delivers a ride feel that is lively and balanced, yet capable of absorbing big hits unlike any other mid-travel trail bike. Thanks to the combination of the progressive leverage ratio and mildly progressive spring rate what you feel on the trail is a playful, snappy ride for the first two-thirds of travel, then - thanks to the increasing spring rate - excellent bump force management and resistance to bottoming in big events. Believe it.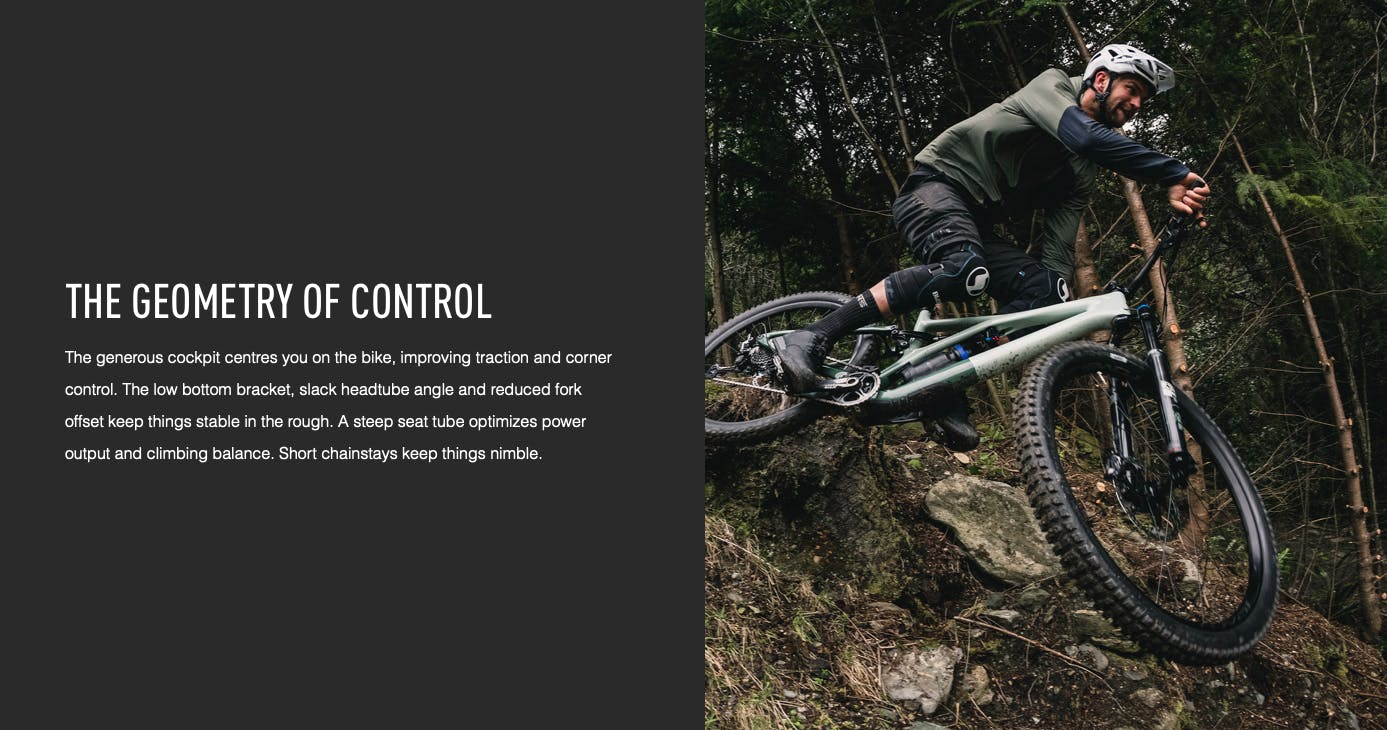 One-Piece Rear Triangle
Stumpjumper's one-piece rear triangle improves torsional and lateral stiffness, which in turn enhances responsiveness and pedaling efficiency. These lateral and torsional stiffness gains are achieved by eliminating the flex intrinsic in mechanical pivots.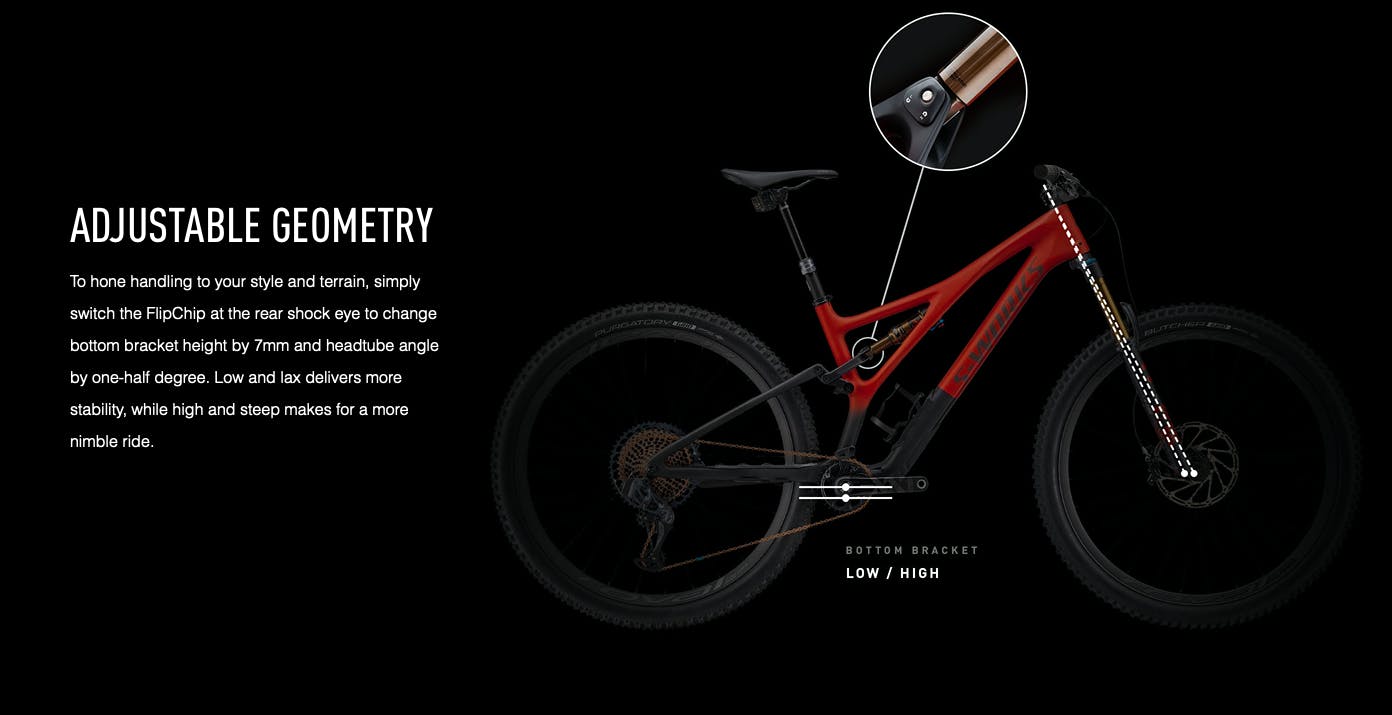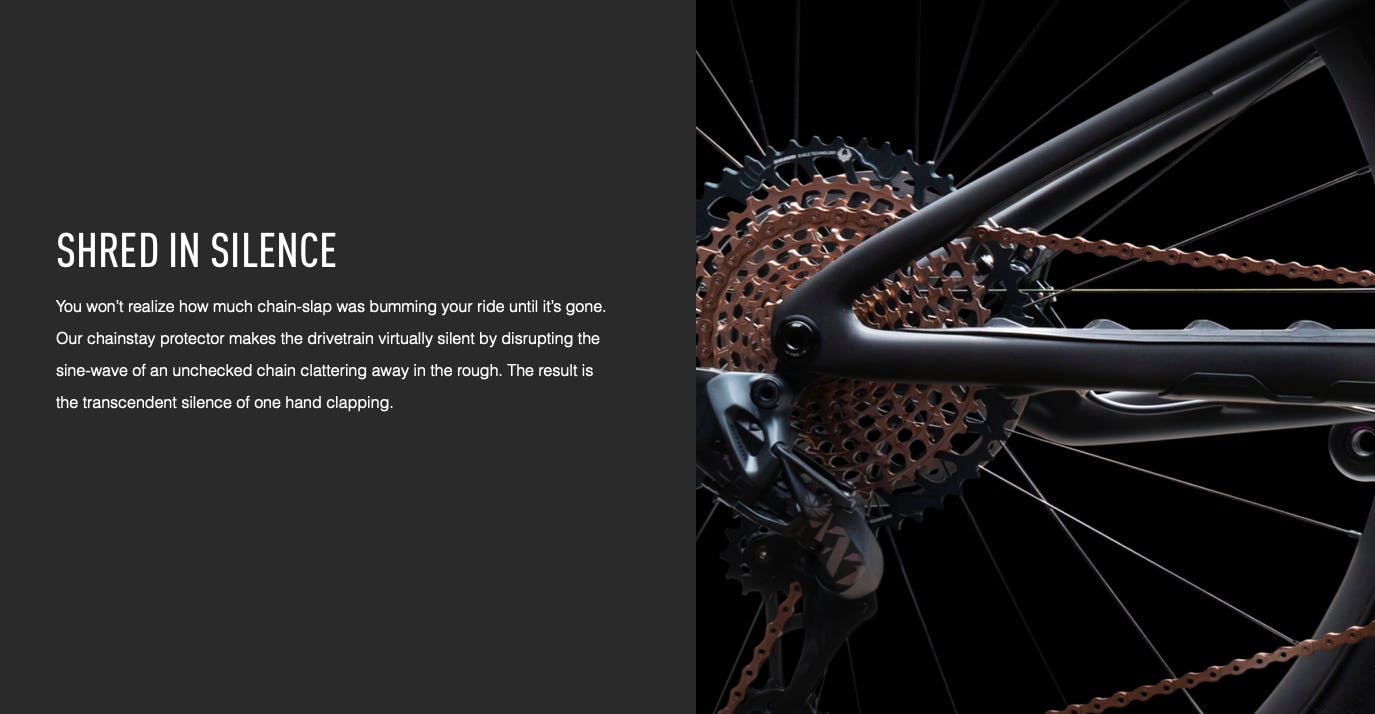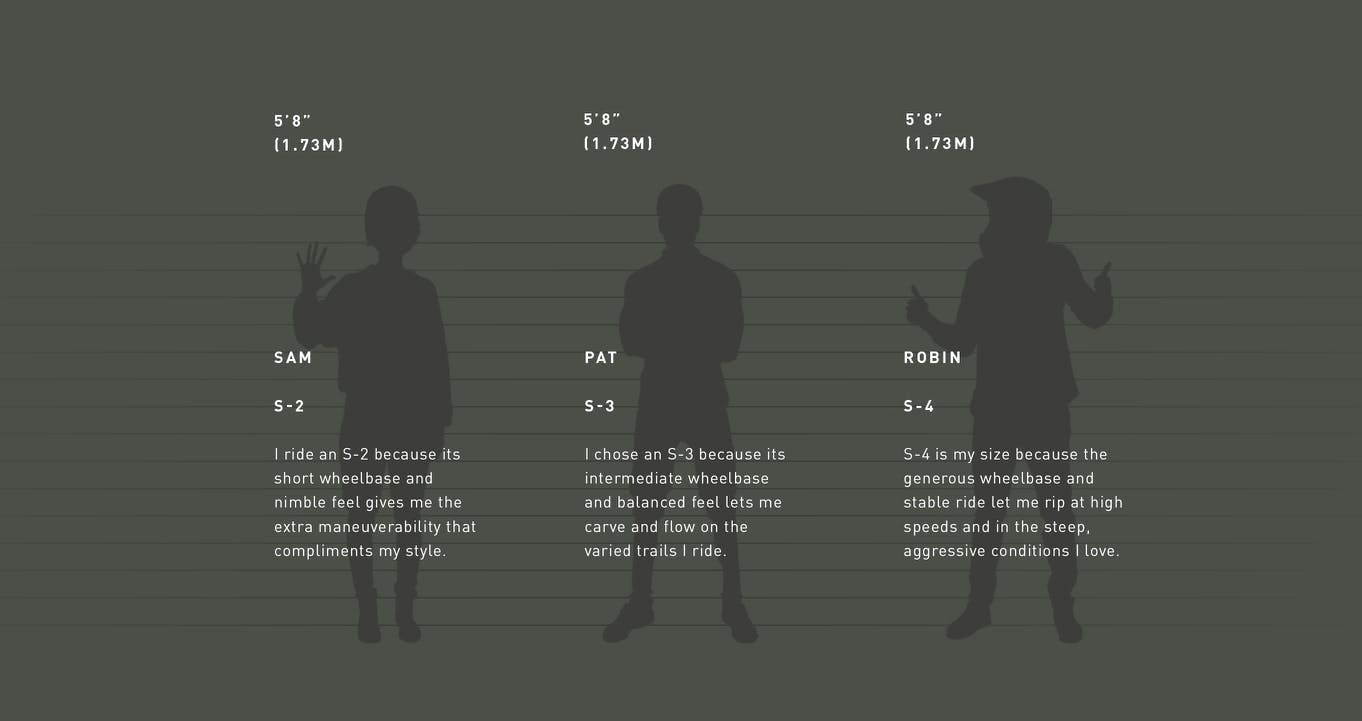 S-SIZING
S-Sizing is based on what matters; rider size and style, not inseam. Six sizes, all with similar headtube lengths and standover allow you to choose the size that best suits your individual style. Smaller S-Size numbers are going to be more nimble, thanks to their shorter reach and front-centre measurement, while bigger S-Sizes deliver more stability and a roomier ride.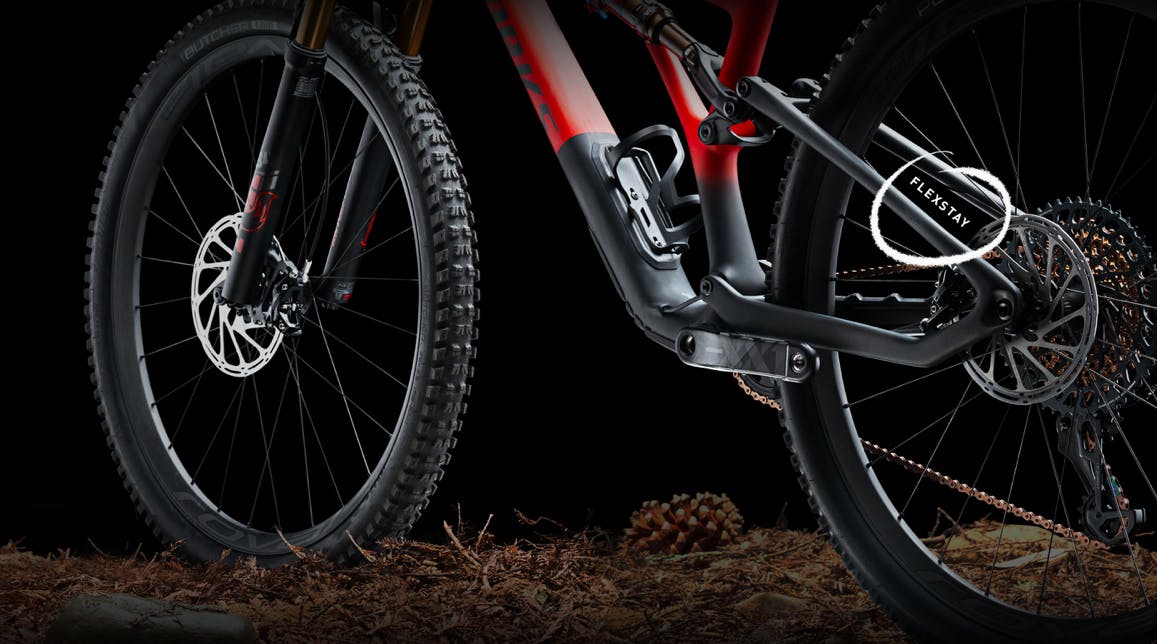 FlexStay
Through precise shaping of the seatstays and chainstays, along with utilization of appropriate composites, we created a flex zone along the seatstay, above the brake mount, that flexes to allow suspension travel without any rear end pivot hardware.
The Missing Link
All in all, the FlexStay allows us to ditch 55-grams of hardware, enhance lateral chassis stiffness, reduce maintenance, and precisely match suspension kinematics and chassis stiffness. The result? The most efficient, nimble, trail bike we've ever made.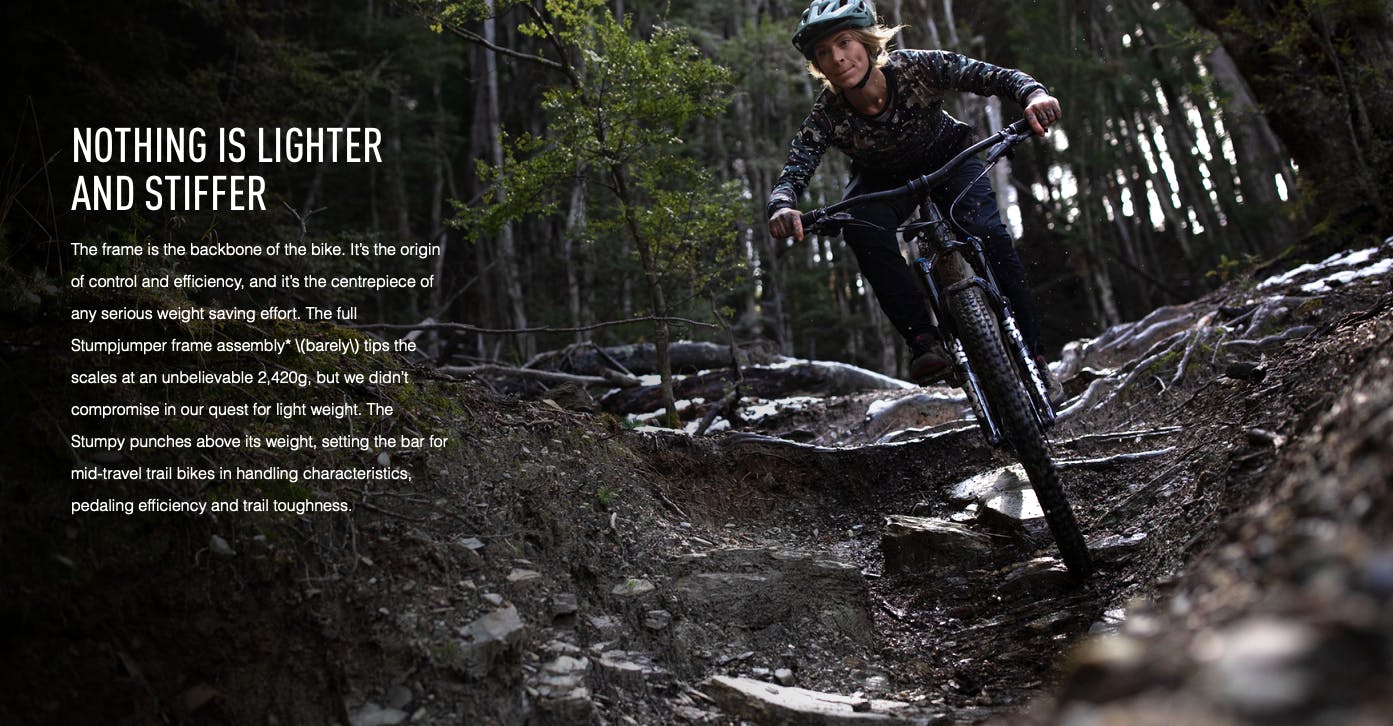 Check out the Specialized Stumpjumper bikes on our website under 'Trail' Mountain Bikes.