Specialized Diverge Gravel Bike
ESCAPE FASTER
GRAVEL
Ah, the road less traveled—the freedom, the adventure, the experiences. Your key to unlocking it all starts with having the right gear for the job. Whether you're dropping the hammer on the gravel scene, bikepacking into the unknown, or shredding flowy singletrack, we have the bikes you need. Your story's out there. Go find it.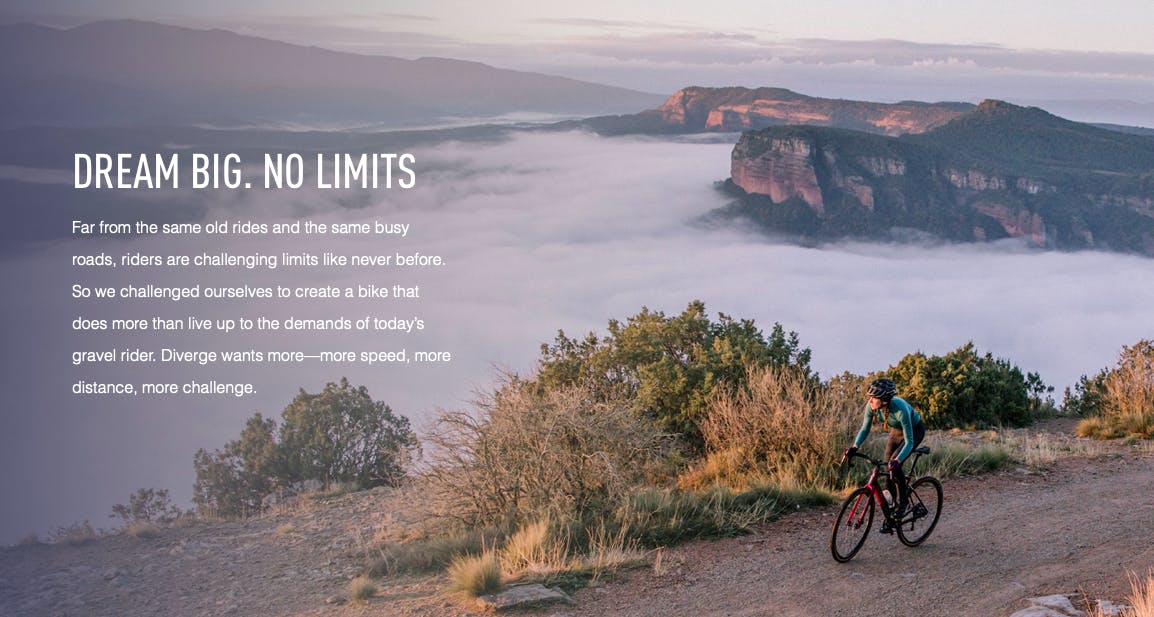 FUTURE SHOCK 2.0
Sure, we made Future Shock for cobbles, but turns out it's the ultimate technology for riding rough road, thick gravel, and chunky dirt. Future Shock 2.0's adjustable, hydraulically damped travel keeps you in control and on target, all while protecting your hands, arms, and shoulders from the battering.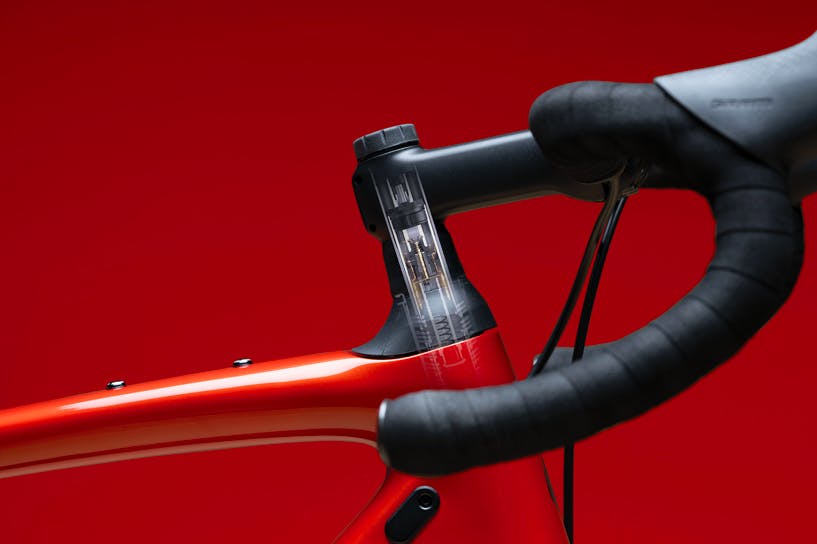 SUPER FAST, SUPER CAPABLE, SUPER LIGHT
At under 1,000 grams the Diverge's frame is lighter than most stripped-down gravel race frames with skimpy clearance, while being more capable than anything else in the gravel. Climb it, race it, or load it down with packs and fenders for the long haul, Diverge does it all, faster and lighter than the rest.