My new Gravel bike :)
I love my Cervelo Aspero! But that doesn't mean you will too. I am writing this as I think road / gravel bikes are changing and I figured given I spend a bit of time on them, I could possibly give some useful input for others looking for what to ride next.
To give some context to my perspective on my sweet new ride, its probably a good idea to give a back story of how I got to making the decision to buy this bike.
From the outside, people could mistake me for a 'roadie', to be fair, they are actually right, it's just that I also love mountain biking just as much. But yes, my notable riding history has largely been road based, having the chance to represent NZ and also my trade team internationally in races. That went a long way back! More recently i.e. last 8 years, I have been more of a weekend warrior. Joining road group rides and doing the occasional fun ride / race. Over this 8 year period I have experimented heavily with different bikes and have always felt that what I was searching for was not the standard bike which was offered and seemed to make immediate sense. This history of bikes consists of performance road bikes, Specialized Tarmac (several), Specialized Roubaix, Specialized Allez.
Along with the performance road bikes, I have also experimented with cyclocross and gravel bikes - Specialized Diverge, Specialized Crux.
I can also say that I have been an early adopter of single front chainrings. Feeling that removing a derailleur from the bike can make riding more enjoyable, less to go wrong, a more secure connection between chain and chainring, one shifter with a simple question, bigger or smaller gear? One of my favourite set ups was a Specialized Allez with a single front ring. I believe I was the first person to ever race Tour of Southland with a single front chainring and get up Bluff hill! (Happily be corrected if wrong).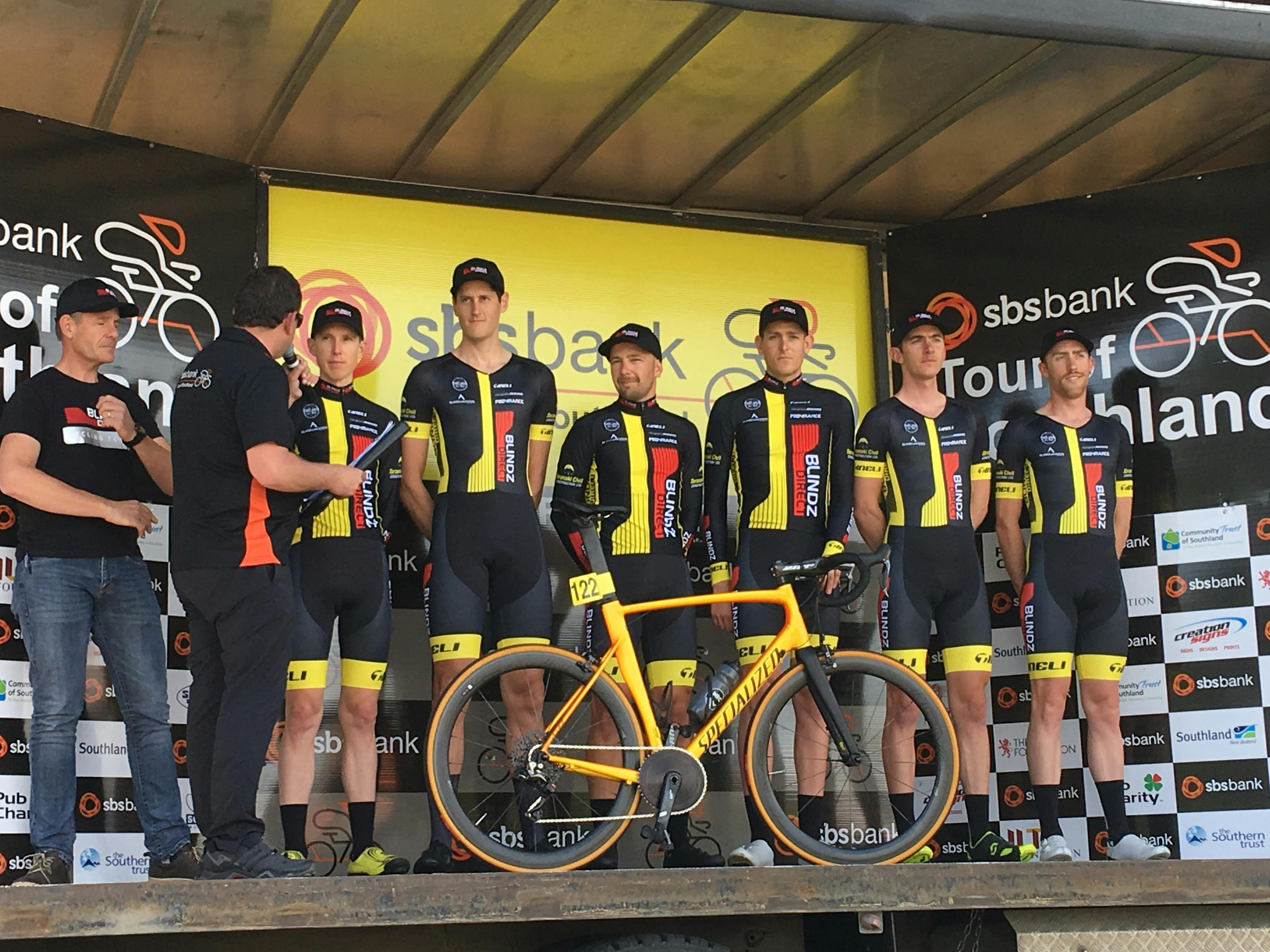 I can honestly say that I have loved every bike I have ridden. I believe all bikes have value and given the right mind set, you can come to love any bike that you ride, after all, they all have two wheels and take you places you cant go with other forms of transport :)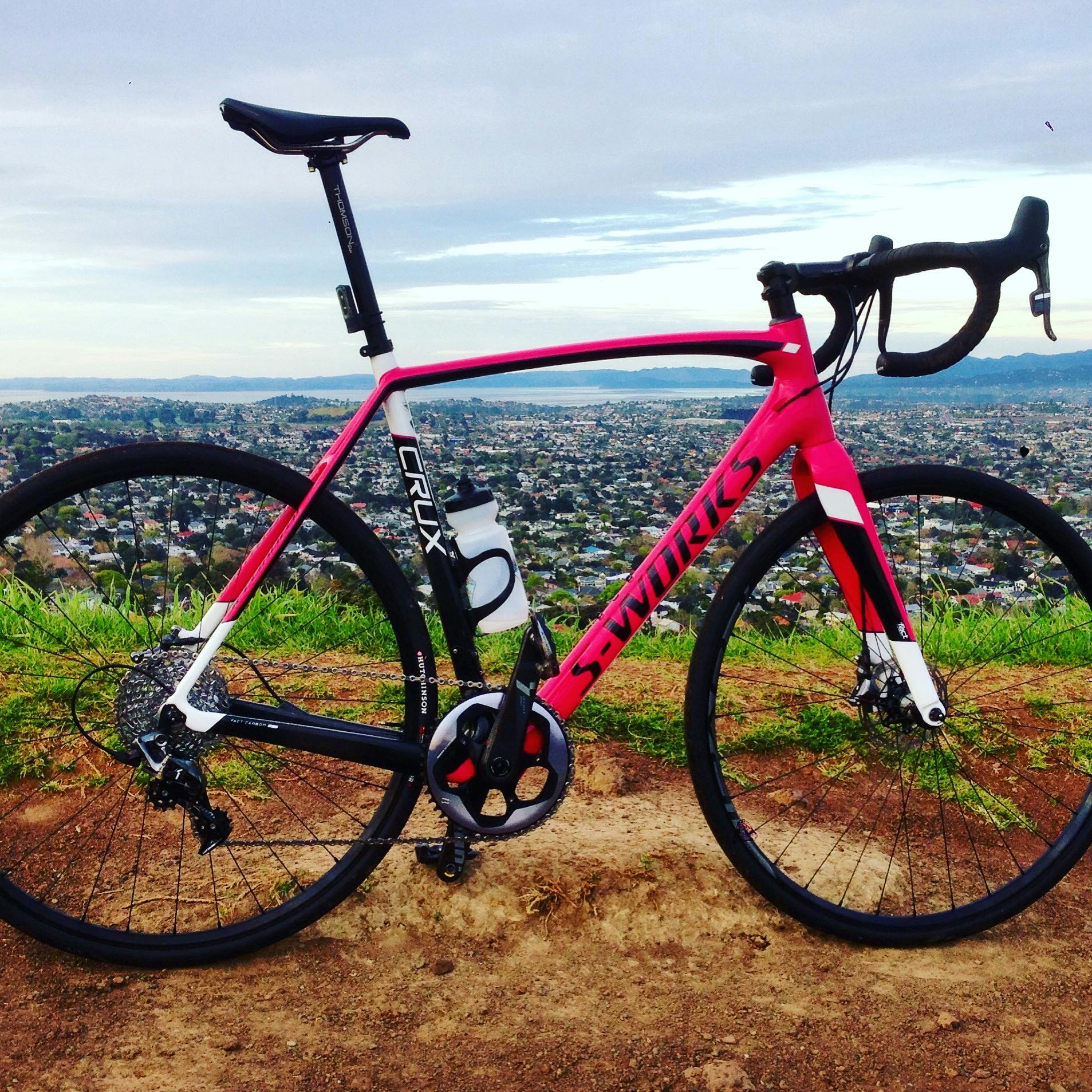 But that said, I can also confess to always being on the search for the 'perfect bike'. Unlike a lot of my friends, I am not somebody who likes to have every bike for every occasion. I can appreciate this and I see its practicality for some riders. However, living in a 1 bedroom apartment i think I have naturally become a minimalist and I search hard for owning items which may cover a range of uses. Hence my interest in the gravel revolution!
What is a gravel bike? A gravel bike (in my opinion) Is a bike which looks like a road bike, but is far more capable. Capable? Well obviously you can ride it on gravel whereas you couldn't a road bike... very well (experience here). Its also a bike that you could ride on the road with more comfort than a road bike. You also have more confidence riding on roads that are not designed for bikes e.g. Ironically lots of Aucklands cycle paths. (covered in glass, man hole covers, slippery paint, cracks in the seal... you get the idea). I believe they are more suitable for clydesdale riders looking for a road bike given their more sturdy structure and choice of components specced on the bikes.
Not all gravel bikes are made equal. This is where it gets really tricky, as one could spend a bit of time on the internet and basically come to the conclusion that I have above and decide a gravel bike is the answer for them, go out and buy one, doesn't matter what brand, they're all gravel bikes. WRONG! 'Gravel bikes' cover such a vast range of riding styles and uses. I think the simplest way to explain this is to imagine a scale. At one end you have a road bike, the other end a mountain bike. Gravel bikes fit somewhere between these two ends and depending on several factors e.g. tyre clearance, fork angle, reach, gearing ratio, handlebar width, dropper seat post or not, suspension and general geometry of the frame.
My previous bike, a Specialized Diverge was a classic example of a centre-right gravel bike, actually the 2021 Specialized Diverge is even further right (more towards a mountain bike) given its new tyre clearance (up to 47mm) and improved geometry for confidence on rougher terrain (slacker fork angle, wider wheel base). The diverge also has a feature especially unique to this model being the Future Shock. This is a 20mm suspension system located above the head-tube, under the stem to suspend the rider and remove small bumps on a gravel road from traveling up the arms of the rider, creating a lack of front tyre traction and discomfort. I absolutely loved this system and still do swear by it. I have never been more confident descending with this bike and the Future Shock feature. It is noticeable how much more traction you have when the front wheel is gripped to the road due to the intelligent suspension design.
My new bike, Cervelo Aspero is a pioneer in a style of bike I see becoming more and more popular. A 'centre-left' bike which is more of a road bike than a mountain bike on the scale of gravel bikes (sorry for the mouthful). Why is it more left? It features more of a road bike geometry, it has a longer reach, shorter wheel base, steeper fork angle. When you jump on this bike, you could be mistaken for being on a performance road bike (think Cervelo R5, Specialized Tarmac). However, there are some subtle changes which make it not so. Slightly slacker fork angle, slightly shorter reach, slightly taller stack height... key word is 'slight'. This is key to note as the slight differences to geometry add up to a bike more capable than a standard road bike. Along with the slight geometry differences, you also get bigger tyre clearance, up to 42mm in some cases. Less than the Diverge with 47mm tyre clearance, but this 'lack' of clearance allows the aerodynamic features of the bike to stand out (yes, I said it, aero gravel). It also allows the overall height of the bike to be lower, allowing Cervelo to justify raising the bottom bracket, giving you more ground clearance to prevent pedal strike when riding aggressively around corners.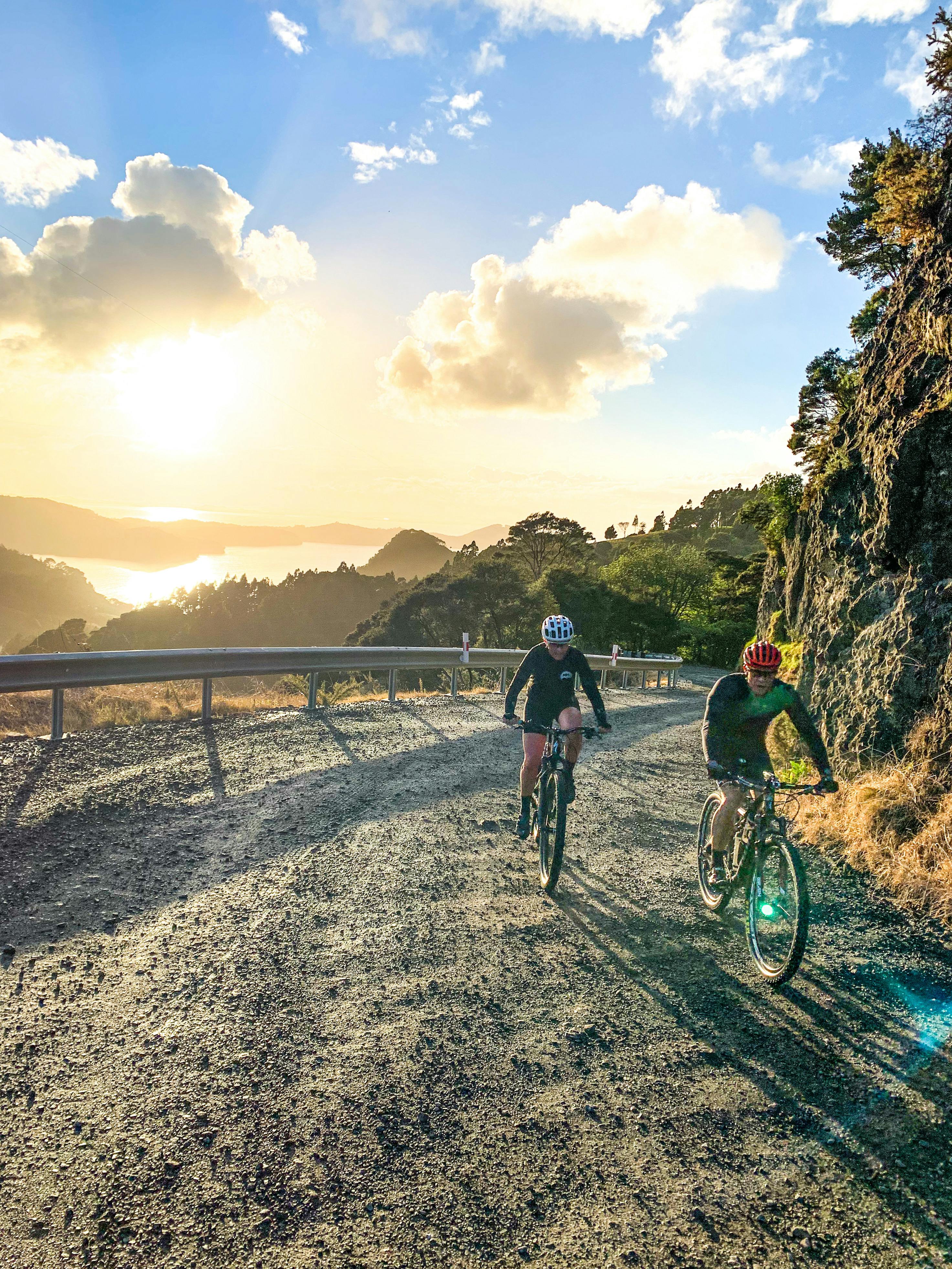 Finally my answer for why I chose and love my Cervelo Aspero. I wanted a bike that replaced my road bike and was also capable of taking me off road well. With Specialized Pathfinder 38mm tyres, I can ride on the road with friends on road bikes and feel at a minuscule disadvantage for speed / effort. Like I mentioned earlier, this bike really does feel like a performance road bike, get up out of the seat to accelerate and you feel the rigidity of the frame and the direct power transfer to the rear wheel. Yet somehow, drop the tyre pressures and the bike is an absolute weapon on a gnarly gravel road. yes, not as comfortable as my previous bike, Specialized Diverge. I do notice the lack of suspension, however the geometry of the bike and quality of the build really gives me confidence I can throw the Cervelo Aspero down a technical gravel descent and know that it will look after me.
Several rides in, whether my bike is leaned up outside a cafe or at the edge of a gravel ditch in the Coromandel, I know that I have purchased the right bike for me.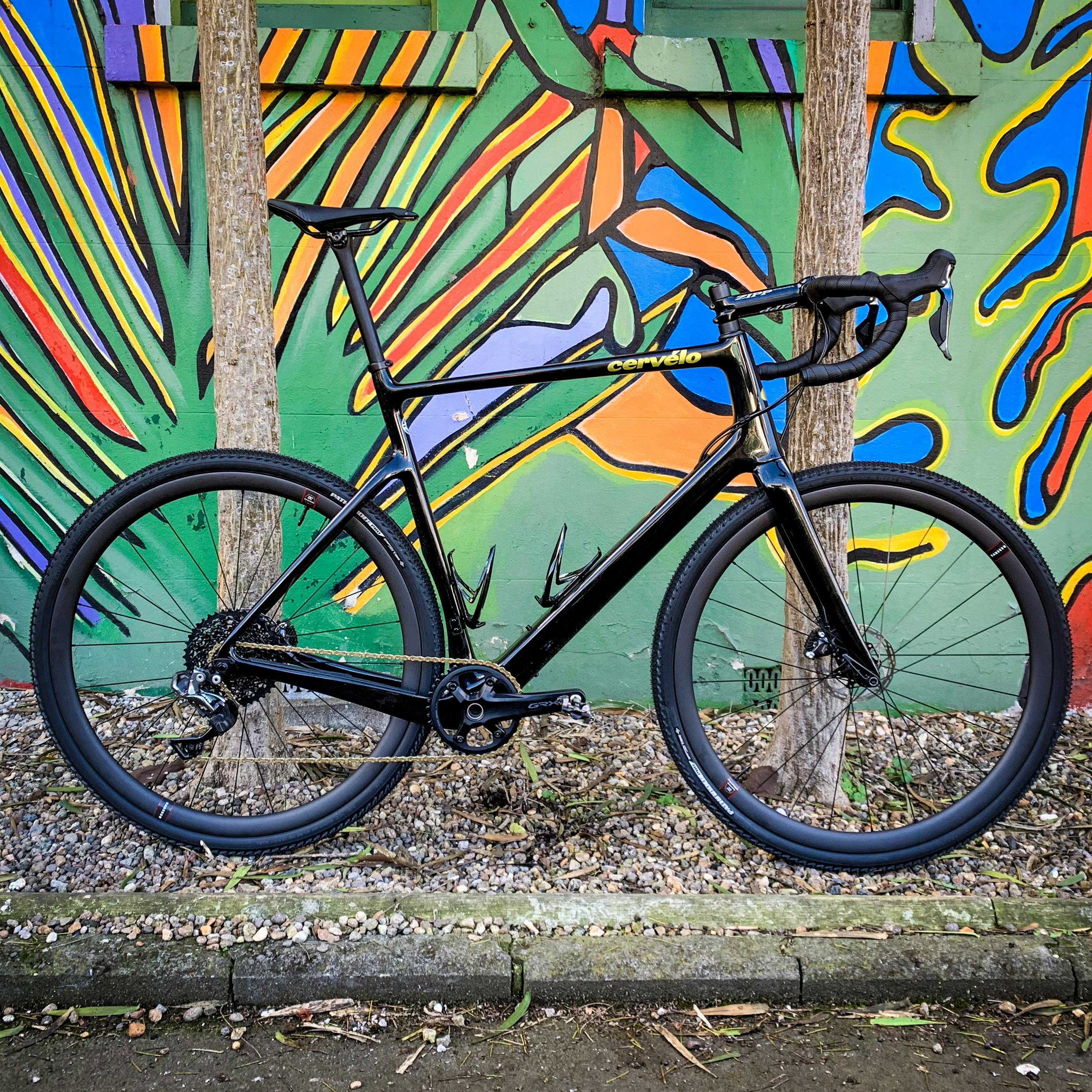 I, Louis Crosby, along with many other capable riders, work in our MEC Bikes stores in Mt Eden and St Heliers. If you are looking for some advise and insight into what bike may be right for you, please get in touch, we are happy to help.