ROCKSHOX FORKS
Below are a few Rockshox front suspension options with some useful information if you're not sure what's right for you. We carry a limited supply of forks in store, however we are proud dealers who can access stock from our NZ supplier. If you would like to speak to one of our friendly staff, just simply click on 'make an enquiry' and we will be happy to help.


ROCKSHOX ZEB
Following in the footsteps of competitor Fox, RockShox has unveiled the ZEB. Using a similar 38mm stanchion, the ZEB is built with stiffness at the forefront of its design. It's aimed at enduro riders looking for that bit extra to get them through the stage as quickly and comfortably as possible.
ROCKSHOX PIKE
The Pike is RockShox go-to trail fork, using 35mm upper legs. Initially launched in 2013, it's seen several updates, most recently moving to Boost-only hub spacing and gaining an updated Charger 2 sealed damping cartridge and a Debonair air spring. The Debonair spring uses a higher volume negative air spring to help reduce breakaway friction and hence improve sensitivity
ROCKSHOX LYRIK
While the RockShox Lyrik might look similar to the Pike - it does share the same 35mm diameter upper legs - but it's made for much more aggressive riding, with a beefed-up, stiffer and accordingly heavier chassis.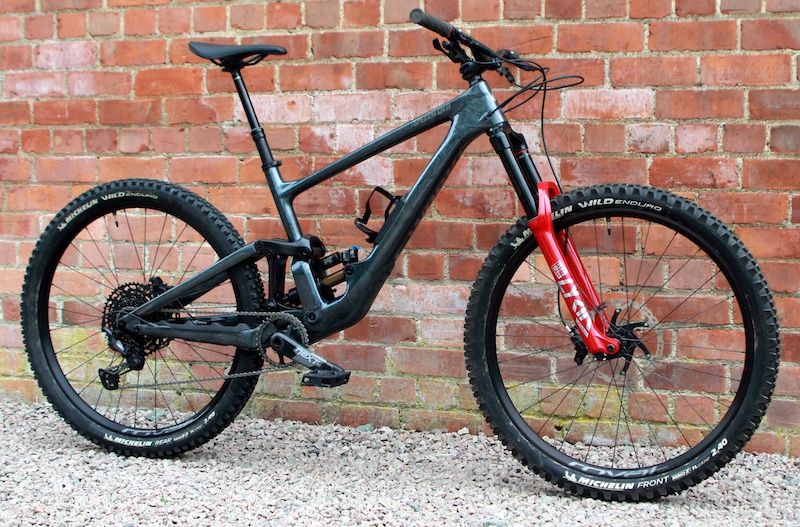 ROCKSHOX SID 120MM
The SID, is a 120mm fork with a 35mm stanchion. That's the same size as Revelations, Pikes and even long-travel forks like the Lyrik too. Rockshox says this new chassis is stronger and stiffer with just a little weight gain. 
ROCKSHOX SID SL
SID SL is an out and out race fork. It gets 32mm stanchions, 100mm of travel, a 44mm offset, comes for 29ers only, and interestingly has an alloy steerer rather than carbon. Rockshox says they focused research on alloy crown/steerers first rather than carbon ones; potentially, they will follow on, we reckon. This fork weighs a claimed 1,326g